I have never done too well with change.
So I find myself a bit anxious about summer nearing an end, and having to shift into the "back to school" mindset.
One thing that helps me to "keep calm and carry on,"
is knowing that with each new season, comes an opportunity for decorating.
I'm excited about trying a new color scheme…more blues and creams and paler oranges.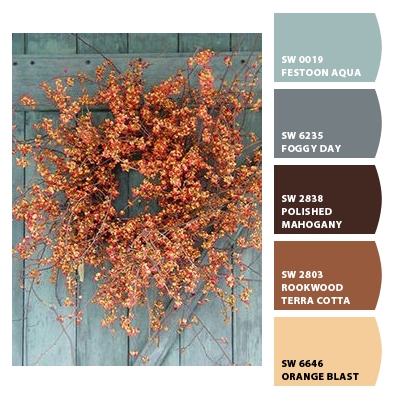 Are you thinking about Fall decor yet?
Until next time,
Sharon
The following two tabs change content below.
After 17 years in an elementary classroom, Mrs. Hines retired from teaching to pursue her passions: decorating, writing and homemaking. While her formal education is in teaching, she discovered her talent for design at a young age and is a self-taught decorator. Mrs. Hines' DIY spirit has earned her appearances on the show Deals which airs on the Live Well Network. She continues to teach and inspire on her popular Lifestyle blog, Mrs. Hines' Class. Homemaking is Mrs. Hines' first love. So, when she isn't decorating or writing, you can find her at home watching television with Mr. Hines or trying to keep up with her teenaged daughter.
Latest posts by Mrs. Hines (see all)