What a thrilling opportunity it was to "hangout" with Ann Drake from On Sutton Place and Jane Windham from Cottage at the Crossroads!
We joined together for a Google+ Hangout on Air and shared ideas for incorporating natural elements in your home decor, particularly for Thanksgiving.
Ann shared a beautiful slide show of inspiration and treated us to an up-close look at her beautiful cotton boll wreath.
The cotton for her wreath happened to come all the way from South Carolina as a gift from Jane.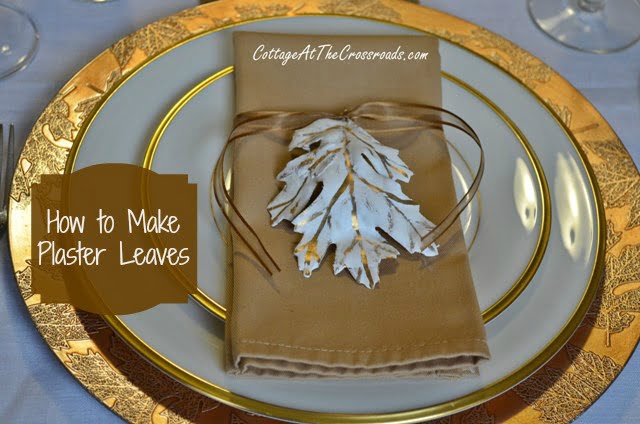 Jane shared a beautiful leaf napkin ring crafted with Plaster of Paris.
I think those napkin rings would make a lovely compliment to the centerpiece I demonstrated.
Here we are in action sharing inspiring photos and easy tutorials.
We hope you enjoyed watching as much as we enjoyed sharing.
See you in class,
Sharon