We're headed to the Midwest to visit Clydia @ Three Mango Seeds for the last stop in our Traditions N-S-E-W Thanksgiving party.  Clydia is showing us her front porch fall decor, just in time for welcoming guests on Thanksgiving Day.
It has been so much fun seeing traditions from across the US and Canada.  And it was a pleasure to co-host with these lovely ladies:
Heather at Setting for Four (Canada) shared a beautiful tablescape.
Tracey at Notes from a Cottage Industry (Northwest, USA) created some adorableThanksgiving printables.
Heather & Vanessa of At the Picket Fence (Midwest) showed us how to make a cornhusk napkin ring.
Cheri of It's So Very Cheri (South) made a very cute bunting.
And I shared my Fall mantel decor.
It's also been a real treat to see YOUR Fall decor and hear about your Thanksgiving traditions.
Like this welcome vignette by Decorated Chaos,
Shirley's We Gather Together monogram,
And Sophia's planter box centerpiece is absolutely stunning.
I'm completely captivated by The Burlap Cottage's front porch,
and Dear Emmeline's chalkboard centerpiece is so charming.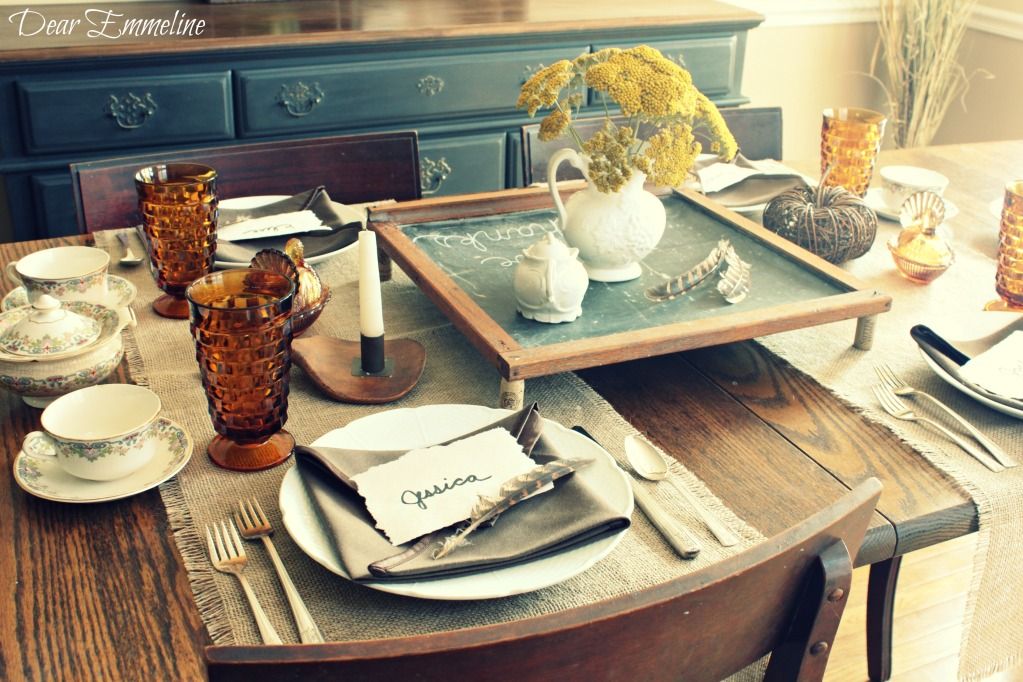 I can't wait to see more.  This is the last week to join in.   You can link up here, at Three Mango Seeds, or any of the other hostesses blogs.
See you in class,
Mrs. Hines